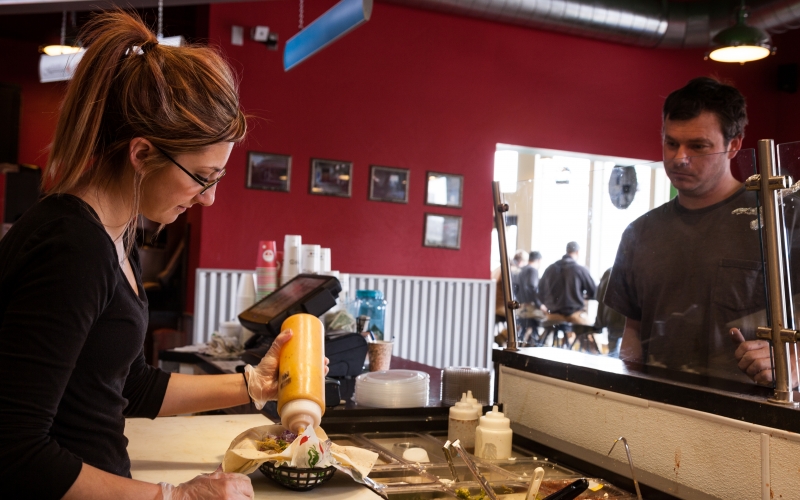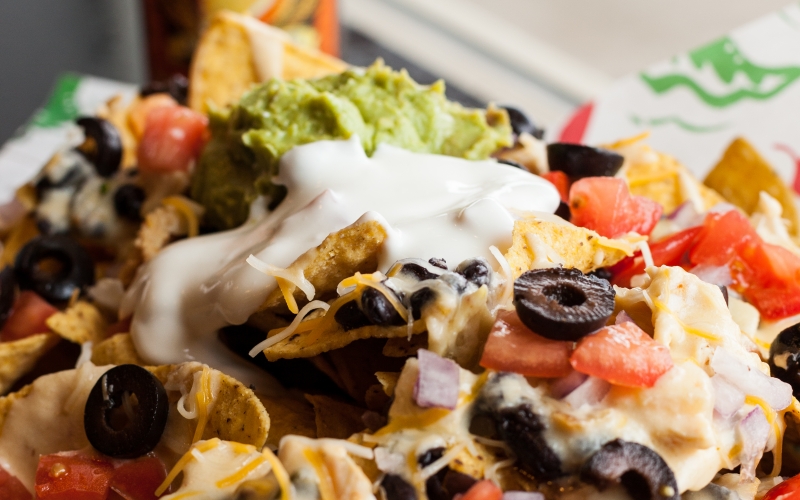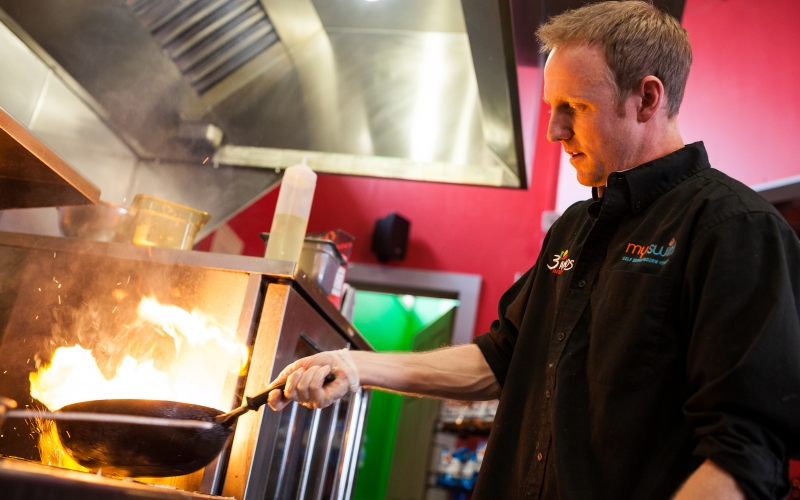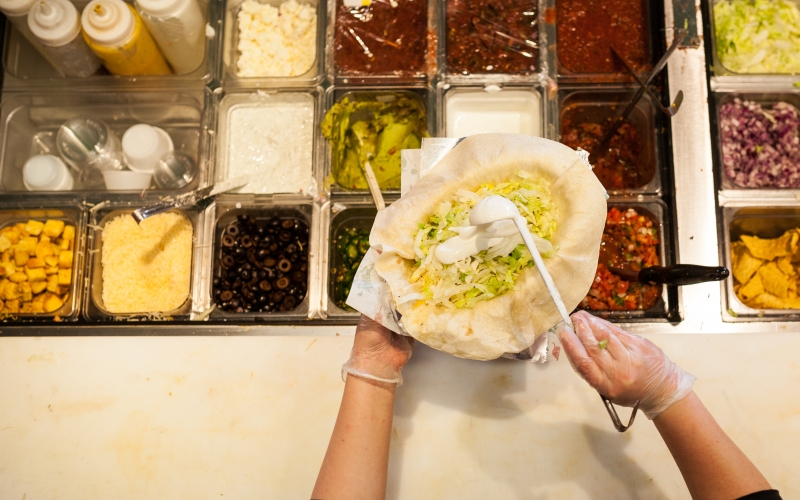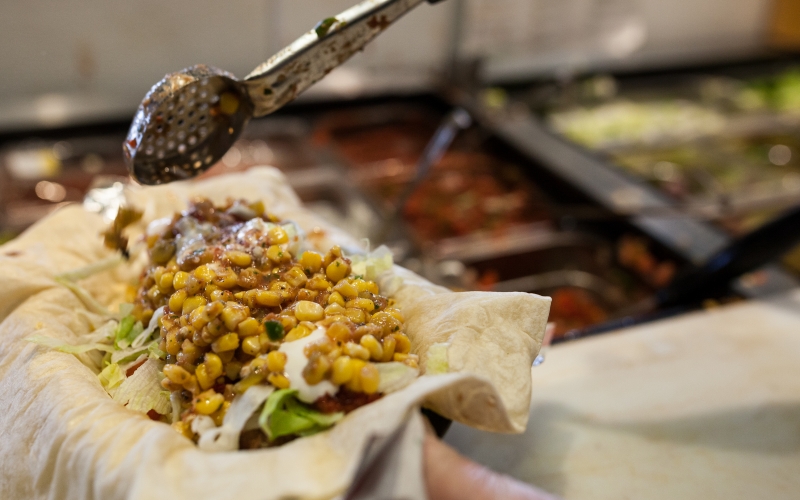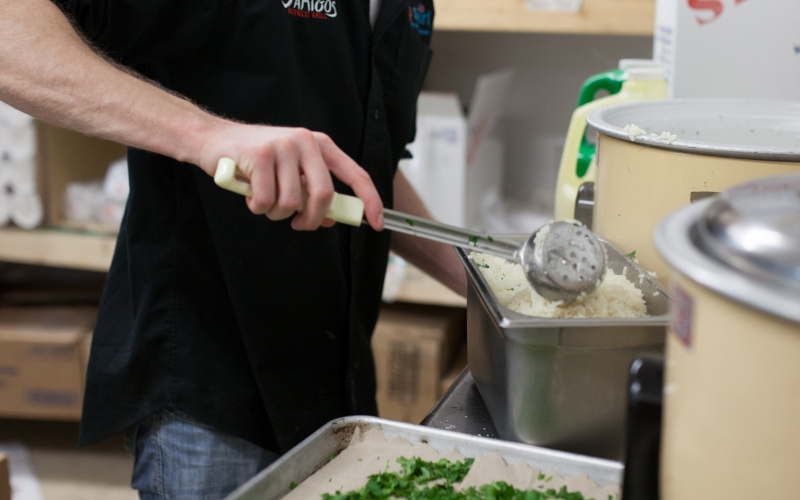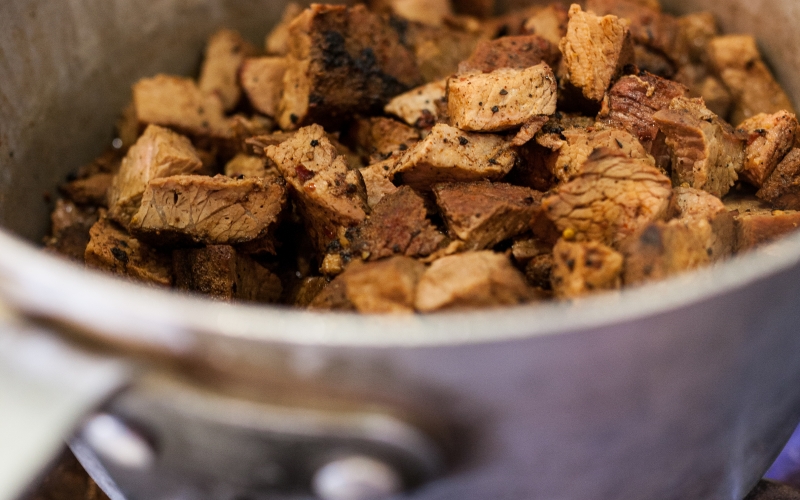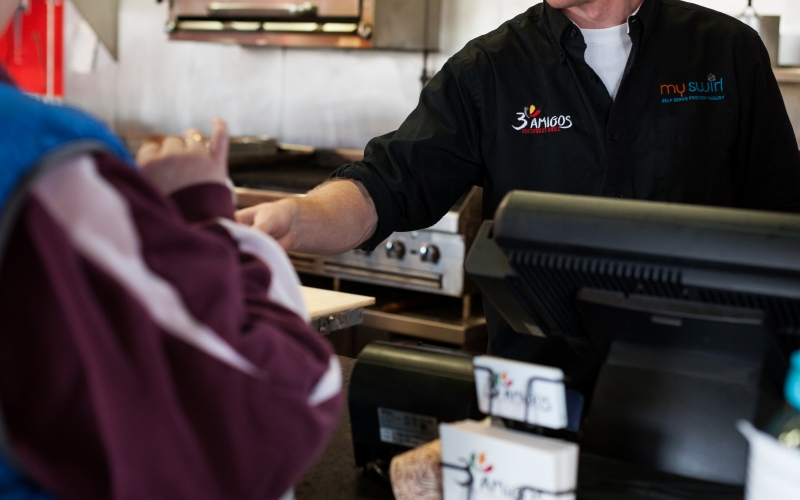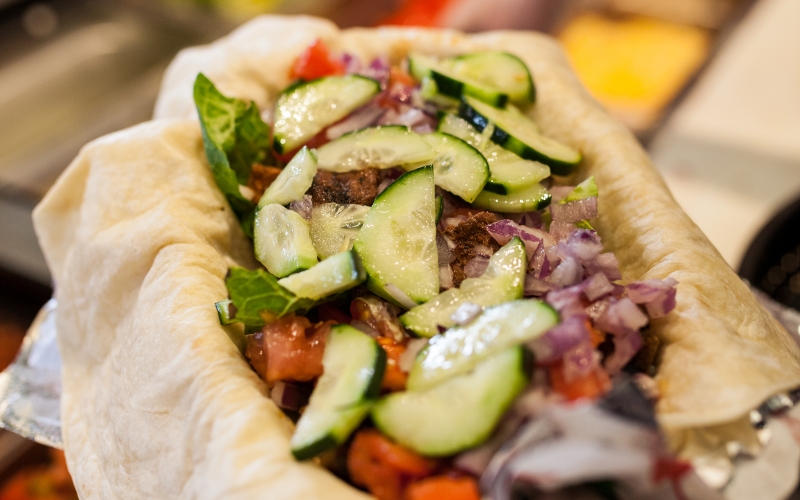 About 3 Amigos
At 3 Amigos the customer has the ability to receive a quality meal prepared in front of them in a matter of minutes, giving them the option of customizing their meal! Almost everything is prepped and cooked in house; from our salsa and sauces to our fresh grilled meats! Menu items include gourmet quality burritos, bowl, salads, wraps, quesadillas, nachos, and pasta!

History Of 3 Amigos
3 Amigos Southwest Grill was founded by Aaron Parker, Cam Holt, and Mike Triska. The three of them went to high school in Bismarck and are currently living and working in Bozeman, MT. Together they currently have a total of four other restaurants: Dave's Sushi, Jam, Tarantino's Pizza, and MySwirl. 3 Amigos opened March 28, 2012 and has been a staple in Williston, ND ever since!
Aaron Parker
Aaron Parker has over 13 years of restaurant experience. He has worked in every area of a restaurant. His knowledge and experience includes, cooking under an Italian chef from the age of 14-17, becoming general manager of Papa John's pizza at age 19, bar tending at a high volume college bar in downtown Bozeman, MT, buying his first restaurant at age 25 and buying his second restaurant at age 27. Aaron's first restaurant was purchased in 2009. The restaurant was going out of business at the time of purchase and desperately needed change. Through this experience, Aaron learned how to use creativity from his many years in the restaurant industry to problem solve and effectively turned a failing restaurant into a success. Aaron's first restaurant sold in November of 2011 for a profit nearly double what he paid for it. Aaron purchased his second restaurant in May of 2011.
Cam Holt
Cam Holt has over 6 years of restaurant/bar experience from his time spent at Old Chicago Restaurant in Bozeman, MT from 2004 to 2010. His duties included bartending, serving and management. He also operated the point of sale systems for the Old Chicago's in Bozeman and Billings. After graduating from Montana State University with a degree in Business Finance with an emphasis in Economics in 2007, Cam began working as a sales agent for Grubb & Ellis | Montana Commercial real estate in October of 2008. He was able to overlap his time at Old Chicago and Grubb & Ellis while learning the commercial real estate business. Cam then transferred to NAI Landmark Commercial where he is still involved in real estate. In November of 2011 he sold the restaurant for his future business partner Aaron Parker. Cam's great knowledge and understanding of businesses and how they operate stems from his multiple commercial lease transactions and the ability to find solutions that are beneficial and rewarding for the business owner and landlord.
Mike Triska
Mike Triska has over 8 years of restaurant experience. At the age of 18, Mike was the assistant manager at Papa John's in Bismarck, ND. Mike moved out to Bozeman, MT at the age of 19 where he worked as a line cook at Old Chicago and a pizza cook at Cosmic Pizza. At the age of 24, Mike worked as general manager in Aaron's first restaurant, "Paulie's". Through his experience at "Paulie's," Mike learned food ordering, staffing, scheduling, importance of time management, and importance of COGS management.